I'm alive everyone!! Did you miss me?! I am going to try my best to post a little more. I hope you all have been doing well and had a great Thanksgiving!
Well I won't go into a long drawn out explanation, but here is what happened when I went to the Tom Ford counter today.
I had been itching to try the new Tom Ford line ever since I read about in on the internet. I was finally able to make it to the counter today. When I arrived at the counter there were plenty of sales associates available. Nadine helped me and she was really nice. She tried the stick foundation on my in Toffee, and gave me a sample of the traceless liquid as well.
I was already wearing Chanel Mat Lumiere and in comparison, the stick had a little more sheen(to be expected) and was more of a natural satin finish. The coverage was definitely at least medium and could be built up to full coverage. She then applied the shade and illuminate on me in #2 using the shade and illuminate brush. She followed that up with the savage blush, which is an absolutely beautiful plummy, brown blush with a peachy golden sheen.
I also swatched the translucent powder in Sable Voile and when I tell you that powder was the softest powder I have ever touched....omg!!! She said that the powder was tripled milled.
The colors in the quads feel extremely soft. The shimmer colors are smooth as well and adhere well to the skin. You have to be sure to pat them on as opposed to sweeping them to avoid shimmer all over your face. The pigmentation is lovely and it only taked a swipe of the brush to get true color on the lid.
Sahara Haze is a smoky green quad with a pearl, greyish green, shimmer olive, and a deep forest green with golden shimmer.
Titanium Smoke is a smoky black and gray quad with a shimmer pearl, grey with a tinge of purple, black and a black with pearl shimmer.
The same goes for the blush. I used the cheek brush and swiped it across the blush and onto my cheeks and whoa color! It doesn't take much, a lil' dab will do ya!
Flush is a beautiful coral blush with a golden sheen. It's like what people expected Nars Orgasm to be for brown girls.
After I swatched all the quads I came home with Sahara Haze, Titanium Smoke(which I didn't expect), Flush Blush, and the 11 eye shadow brush. This brush is not like the MAC 217. It is actually longer, thinner, and wider. It really picks up the colors well and applies and blends. It does a really great job at picking up the shimmer colors in the quads and lays them down on the lid with minimal fallout.
They aren't the best pics because it started to get dark, but I hope it gives you some idea. Still it does no justice to what the colors look like in person.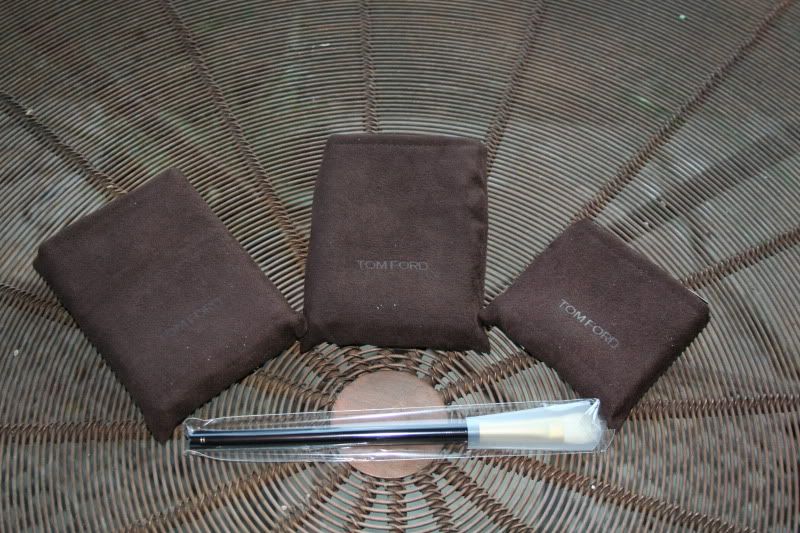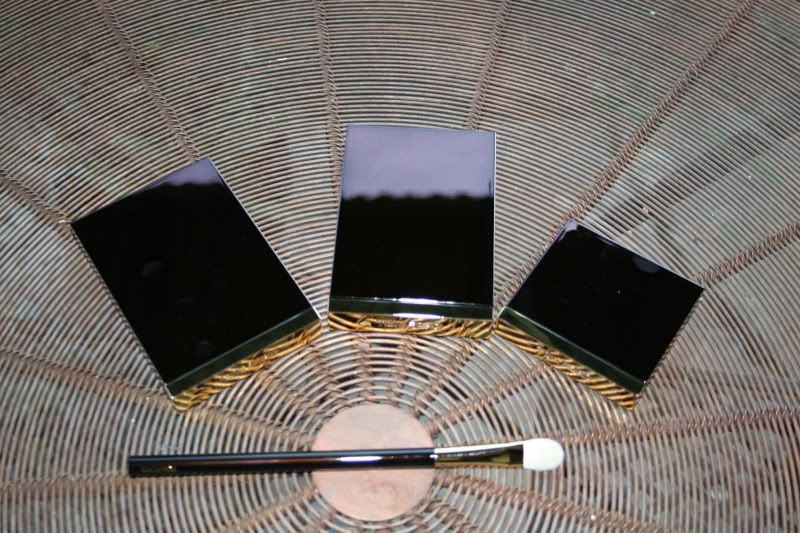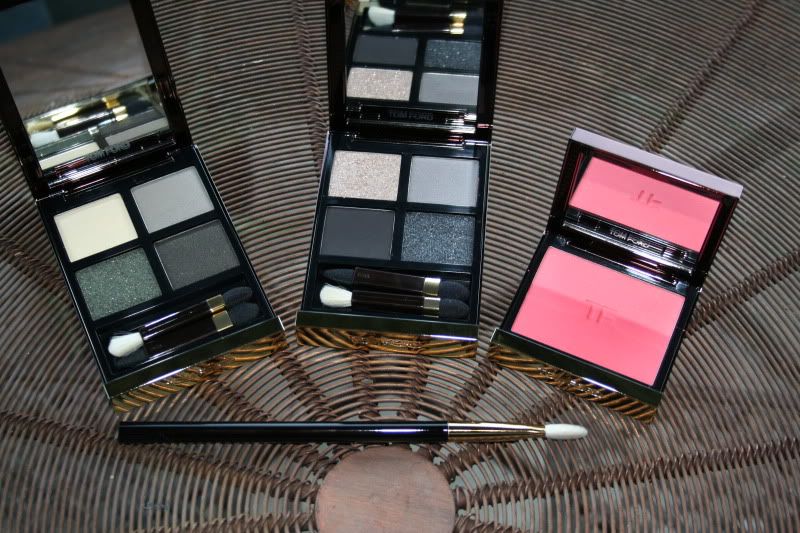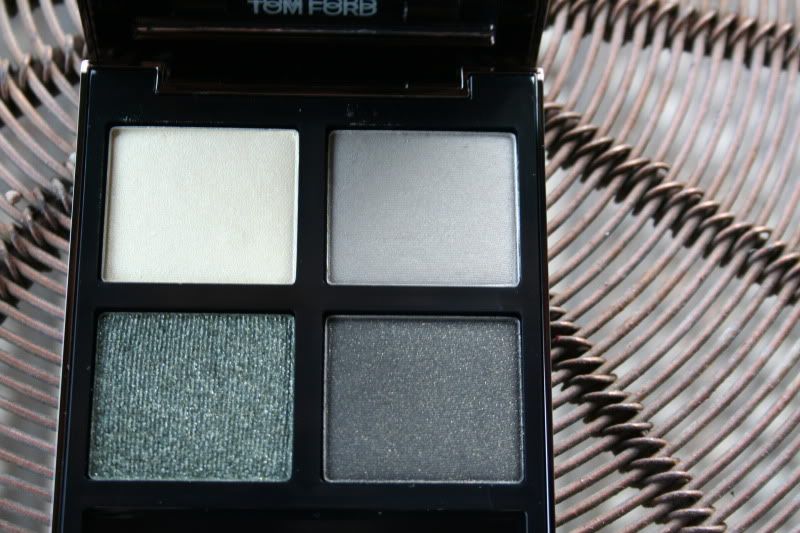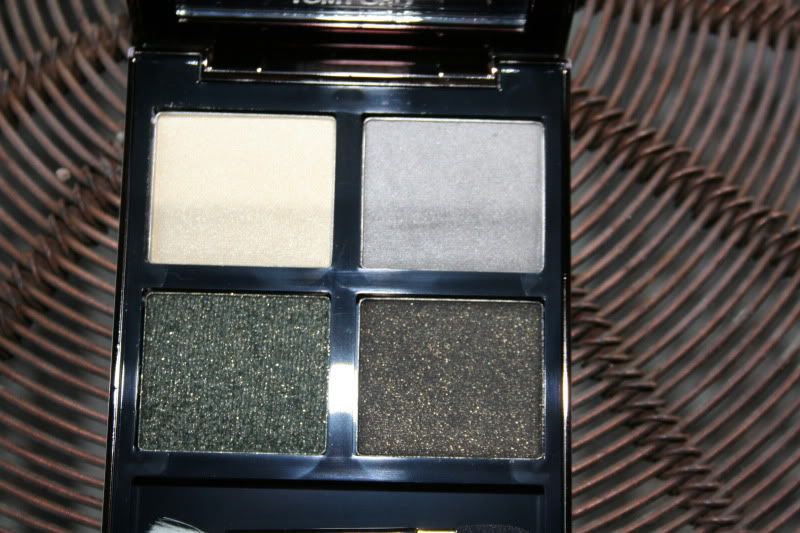 Sahara Haze Quad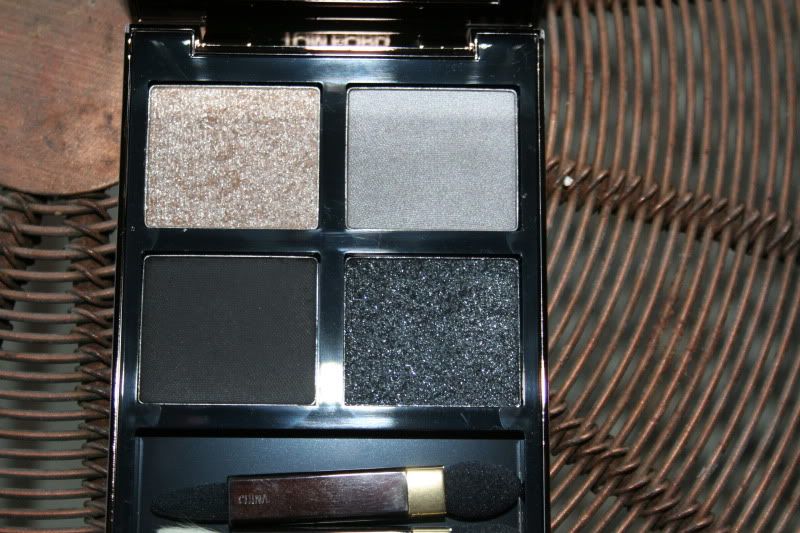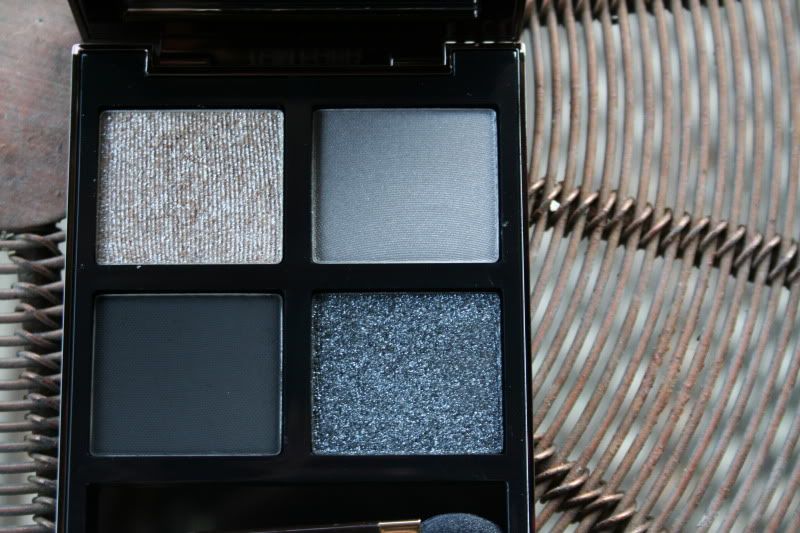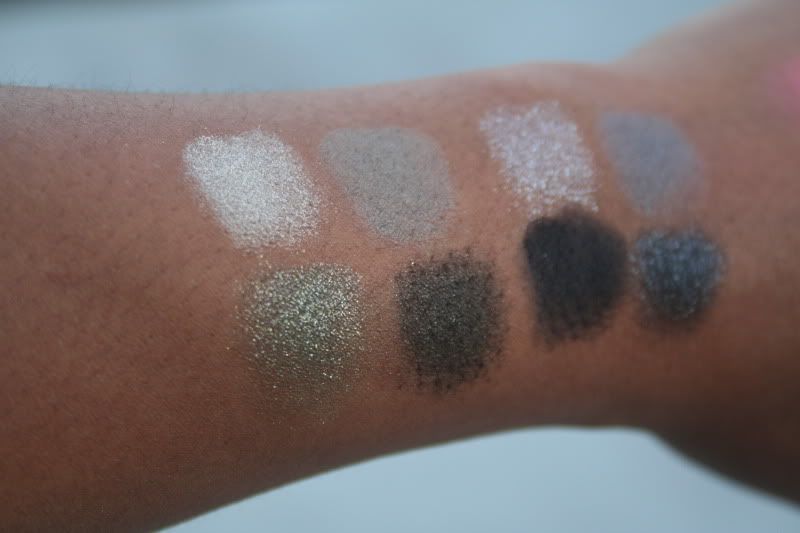 Titanium Smoke Quad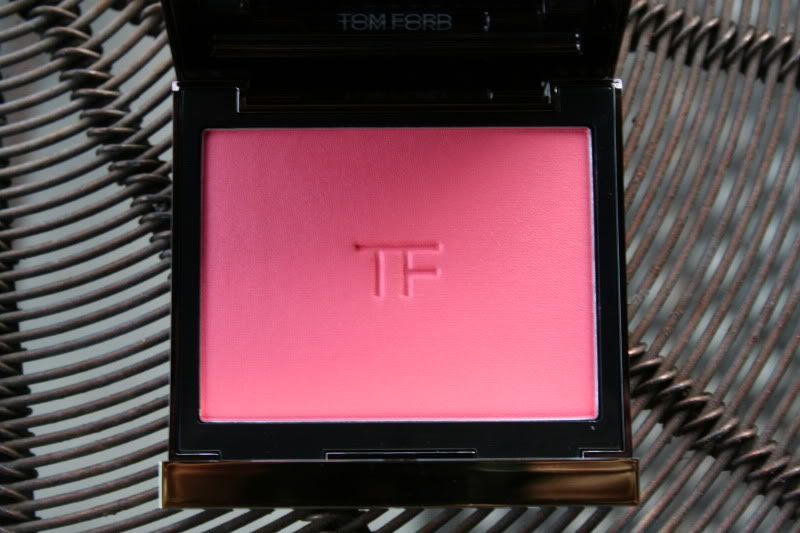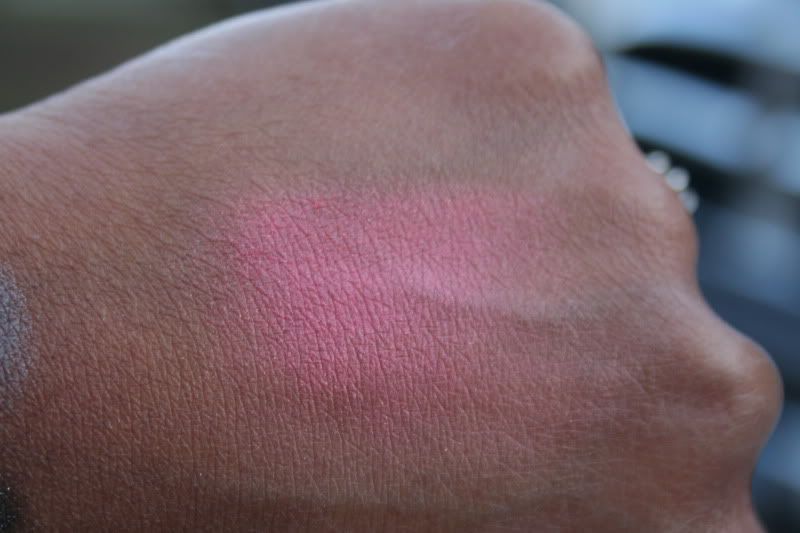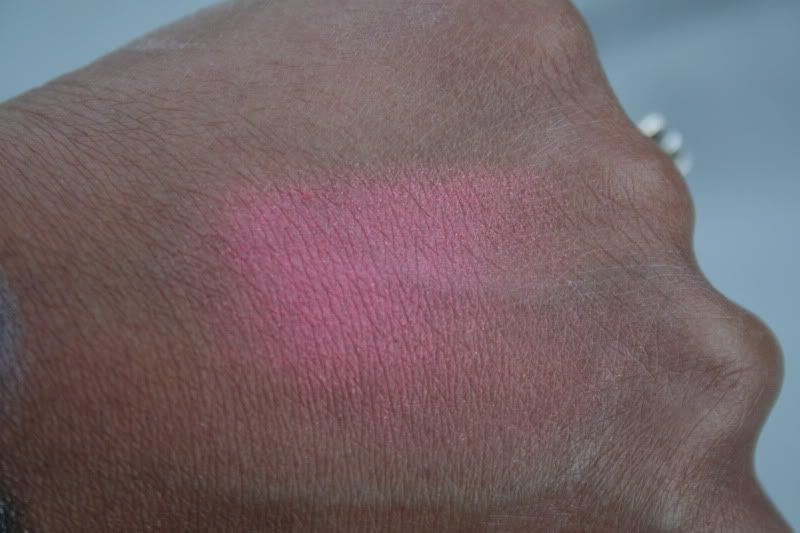 Flush blush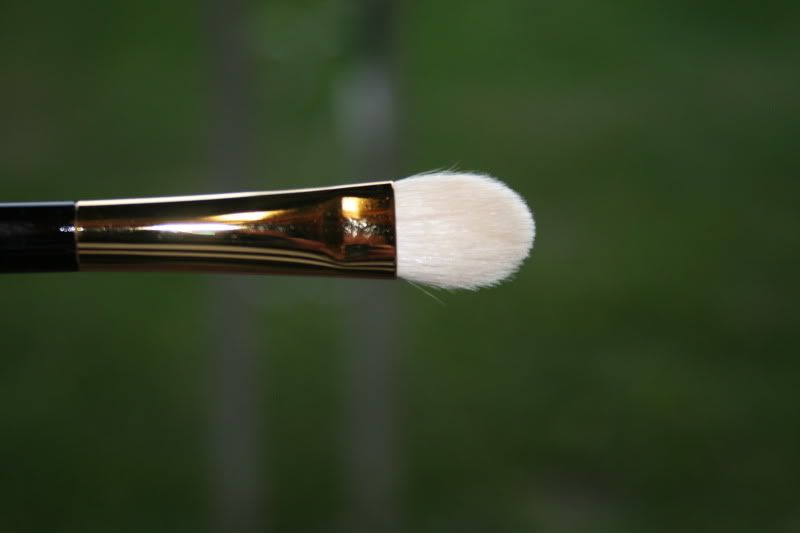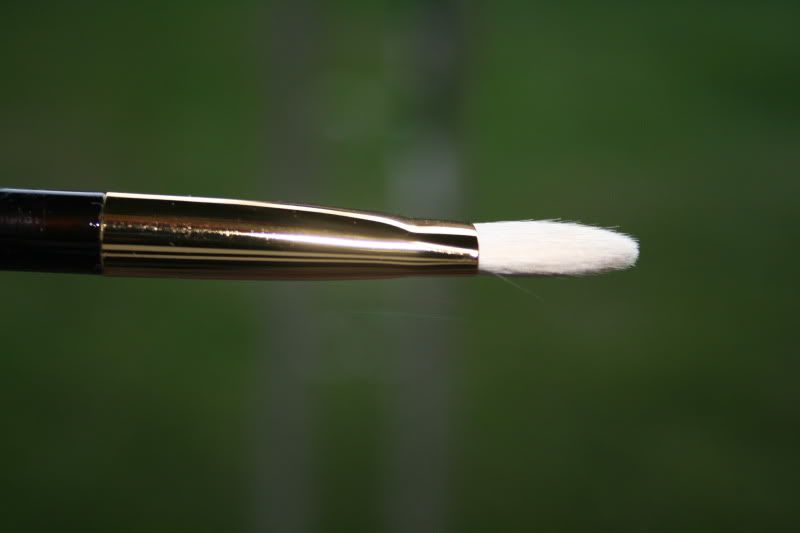 Eyeshadow 11 brush
I added comparison pictures of MAC 217 and Tom Ford eye shadow 11.
MAC 217 left, Tom Ford eye shadow 11 right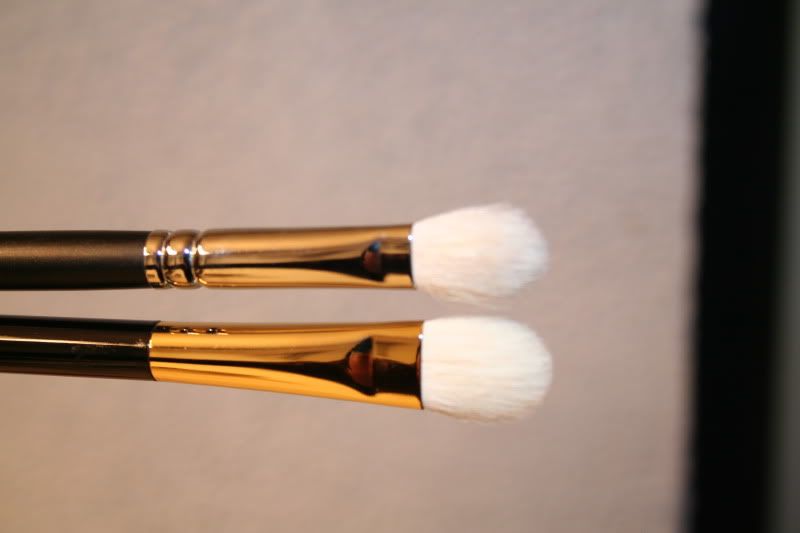 MAC 217 top, Tom Ford eye shadow 11 bottom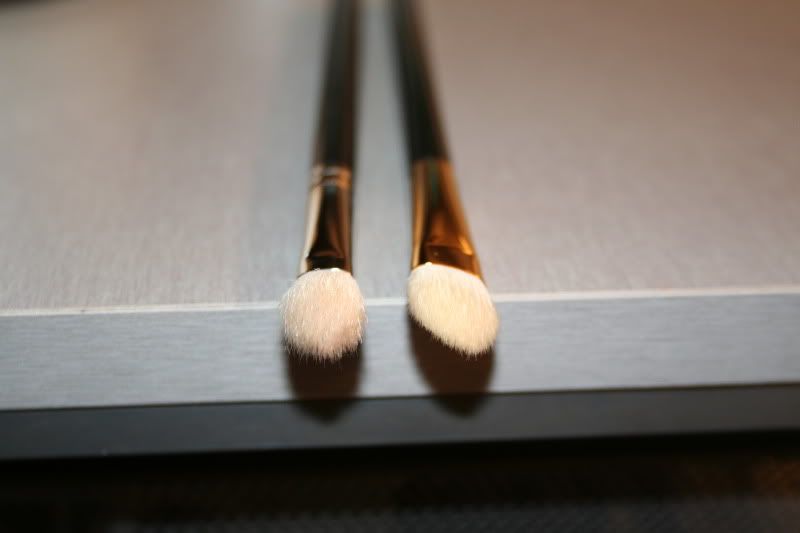 MAC 217 left, Tom Ford eye shadow 11 right